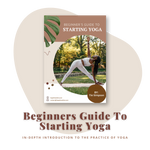 So you want to start yoga
but up until now:
○ The thought of starting felt overwhelming.
○ Yoga didn't seem like it was FOR you.
○ You didn't know where or how to get started.
○ Felt way too uncomfortable or lost in yoga class.
○ You were sleepin' on how amazing of a life-hack it is. ;)
GET FREE DOWNLOAD HERE!
"Heal the body. Heal the mind. Heal the spirit."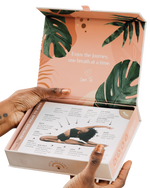 "Perfect YOUR Practice" Yoga Deck
60 ESSENTIAL YOGA POSTURES TO DEVELOP AND EXPAND YOUR YOGA PRACTICE ONE BREATH AT A TIME. IT'S DEEPER THAN JUST POSING...
ORDER YOURS NOW!
CREATED FOR:
🔳  YOGA BEGINNERS
🔳  AT-HOME PRACTITIONERS
🔳  NEW YOGA TEACHERS
🔳  YTT-PROGRAMS
🔳  WELLNESS PROGRAMS
🔳  SCHOOL TEACHERS
🔳  YOGA STUDIOS
🔳  BOOK/NOVELTY STORES
YOGA DECK INCLUDES:
🔳  BODY ALIGNMENT CUES
🔳  HOW-TO INSTRUCTIONS
🔳  PROP MODIFICATIONS
🔳  POSE BENEFITS
🔳  COMMON MISTAKES
🔳  BREATHING TECHNIQUES
🔳  DAILY YOGA FLOWS
🔳  AND MORE....
JOIN A HEALING RETREAT
COME FILL YOUR CUP UP WITH THE MOST DIVINE SELF LOVE YOUR MIND, BODY, AND SPIRIT DEEPLY DESERVES.
Find Your Free Retreats are a brave space that serves as a container for deep self-healing.
A divine immersion. An invitation...to lose your fear, free your mind, feel your heart, and "find your free".This retreat is designed to unravel and wake up parts of you that have been asleep, afraid, hidden, and/or shamed for far too long. Allow yourself to come with an open heart and mind; Set your personal intentions for what you would like to get from this experience; Align yourself to receive the awakening and healing that you deeply desire and deserve.
TELL ME MORE
"And the day came when the risk it took to remain tightly closed in the bud was more painful than the risk it took to bloom." - Anaïs Nin
Develop Your Yoga Practice
"Align yourself to receive the awakening and healing that you deeply desire and deserve..."
What Our Community is Saying
kind words

I had an amazing time. By the last day I was uncertain where the time had gone.

The people and connections made were great and the activities were memorable. My goal was to have a good time and I can say I exceeded my expectations. I met so many wonderful people and the atmosphere created was open and accepting. Each person was unique and through the workshops we developed trust, community, and had fun. I will definitely be on another retreat in the future.

kind words

"Grateful is the word that embodies the experience I had in Sri Lanka with Tie."

The entire experience was full of love and laughter while going through an emotional, physical, and mentally empowering journey with Tie as my spiritual guide. Her presence and spirit embraces you upon your first meeting and consistently comforts you throughout the journey. There will be no hesitation to join her for the next retreat. I'm always honored to have the opportunity to learn, live and love with Tie. Until next time. Namaste. One love. Such is life.

kind words

She is the best and will get the best out of you. Her passion and dedication is second to none.

And energy doesn't lie; she is the truth. She is extremely knowledgeable down to earth and in tune with herself and nature therefore allowing her to connect with anyone. She has a way to bring out the best on people allowing them to just be themselves. She truly is a blessing to all that come in contact with her.

kind words

Tie has helped me move fearlessly on + off my mat. Removing fear from my practice, listening to my body + giving it what it NEEDS.

By removing fear I'm able to try things I normally wouldn't do + that's physically, spiritually + culturally. She plays a major role + has encouraged me in my practice.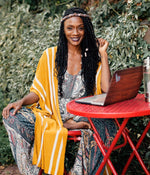 ABOUT THE AUTHOR
Tie Simpson is a Mother of two, Founder and CEO of Sisters of Yoga, Mindful Yoga Coach, Movement Artist, and Wellness Content Creator for her conscious lifestyle brand, Hippie Heathen. As the CEO of Sisters of Yoga, she oversees the brand image, operations, expansion, programs, policies, and procedures of the company.
Tie is a bright torch light, affectionately known as 'Hippie Heathen' in the social media world, where she serves as a guide for yoga living, self-healing, spiritual expansion, and sprinkles of conscious parenting. Her free-spirit, transparency and shared wisdom inspires transformation in women seeking to show up for themselves, ultimately cultivating a more healthier, happier, and intentional life.
When she's not leading the Sisters of Yoga team, creating wellness content, or helping her minis with school projects, she can be found island-hopping, free flowing on her yoga mat, making acai bowls or eating french fries.
Learn more about Tie